Expand and prosper
Where casinos come to succeed
You'll gain quick access to our entire gaming portfolio that houses all the favorites – Baccarat, Roulette, Poker, Blackjack, and loads more from 20+ casino providers. The catalog is regularly updated and features the all-time classics and the latest gaming hits, ensuring that everyone is entertained.
Our feature-rich platform includes a robust back-office and CRM for 360° control to monitor and manage your business operations. Gain full access to the most up-to-date promotional tools with a deep analysis of unique bonuses based on potential popularity and financial risks.
Available on
120+

Tables

18+

Providers

HQ

Live broadcasts

Multi-Platform

Adapts to any device
Keep them interested
Bonus system
Attract, engage, retain, reactivate players with our proven set of time-tested bonuses and variety of settings and parameters for flexible customization.
The bonus program features various rewards:
Bonuses galore – from welcome bonuses to player personalised
Quality gamification tools with various tournaments and challenges.
Cash-back system
Loyalty program
It's extremely flexible, choose from the standard options on offer or create your very own. Additionally, we provide you with popularity and risk assessment, consisting of in-depth analysis of unique bonus offers according to their potential popularity with players and financial risks.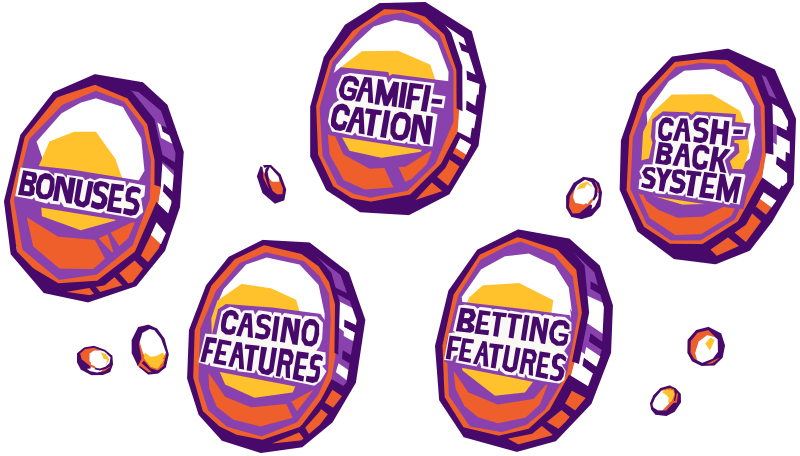 Scale up
All-in-one casino solution
Uplatform offers a wide range of services to scale your business, ensuring your operations and the playing experience are seamless and enjoyable.
Impressive administrative tools to track the flows of funds and provide detailed knowledge on your players and their activities.
Effective marketing kit delivers you the power to customize your project and reach out to those players who no one has ever dared to reach.
ALL national currencies and over 500 payment solutions, as well as a variety of configurable setup choices making your project more convenient.
Professional 2-line support – one to directly support your players, and the other to assist and guide your support team.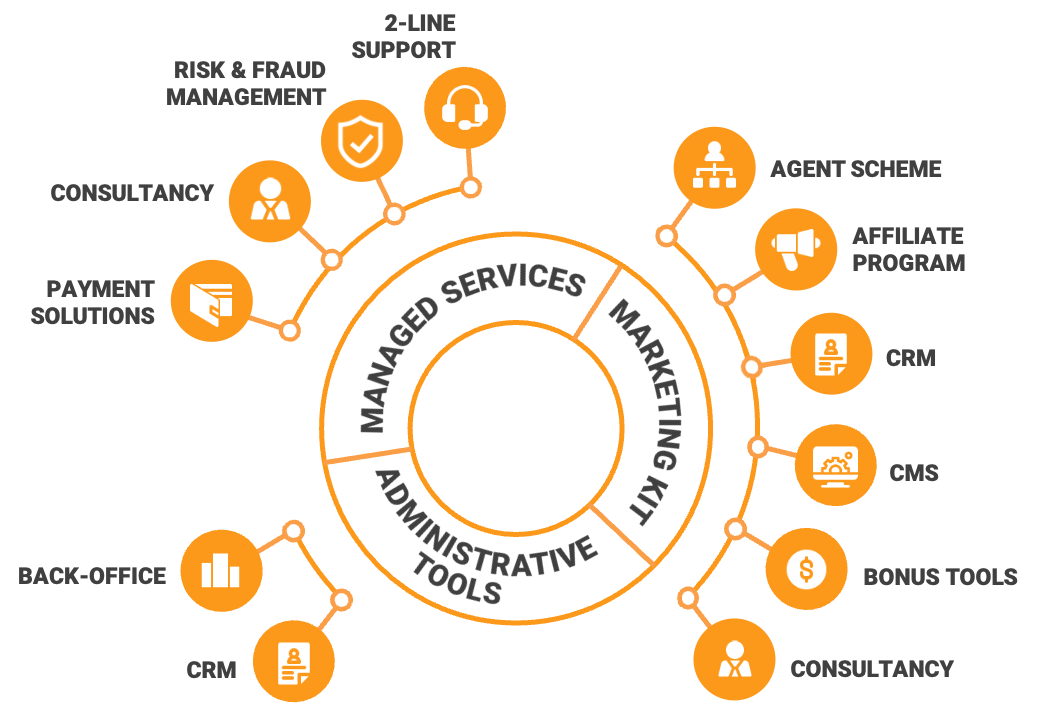 6 REASONS YOU NEED UPLATFORM
How we help you grow and thrive
We expand and diversify your portfolio

We provide a massive portfolio of games that can satisfy an extensive variety of players.

We boost playing engagement

Our wide range of proven bonus tools help to achieve rapid revenue growth.

We cover it all

All-in-one solution to build and expand your casino with a wide range of additional services.

We provide advanced accessibility

Enable players to play from any device, browser, or location through our multi-device platform.

Post-launch support

Give recommendations for your business to prosper in the chosen market.

We help to localize effectively

Achieve new levels of localization with our multi-lingual and multi-currency platform.
Have more, be more
Related products
STAY INFORMED
Subscribe to our newsletter