AGE Australasia 2023: Uplatform's Sydney iGaming adventure

The Australasian Gaming Expo (AGE) 2023, which lasted for three days, came to a captivating end on August 17, leaving behind a trail of thought-provoking seminars, new products and services, and fruitful connections. We are glad to have participated in this event.
Nestled in the heart of Sydney, AGE Australasia 2023 was a rendezvous for iGaming leaders, visionaries, and enthusiasts to converge and share mind-blowing ideas. Attendees were captivated by the engaging atmosphere, where they could also enjoy refreshing beverages and engage in our entertaining shuffle game. Our booth offered a chance to win an iWatch, AirPods Pro Max and Apple Homekit. Also, guests indulged in our delicious coffee, a true delight.
Maria, head of Marketing at Uplatform, shared her thoughts on the event, saying,
"AGE Australasia was a great opportunity for us to learn more about the regulation and specifics of the Australian market, which is very closed and land-based (clubs) focused. However, our main goal was to help those operators planning to move online in other regions like Europe, Latam or Asia, as our expertise and tailored solutions will be a great help for them. And AGE Australasia was a good place for us to showcase our latest advancements to them."

Uplatform stood out as a dynamic software provider at AGE Australasia 2023, intriguing industry partners and visitors with its advanced turnkey solutions designed to meet the evolving industry needs of each market. Our comprehensive platform seamlessly combines Sportsbook and Casino offerings, promising tailored experiences and increased earnings for businesses, with over 1.5 million events spanning 260+ sports and Esports, support for 68 languages, and 500+ payment solutions. Adding to our achievements, we were honored to receive the Best Stand at AGE award, an affirmation of our commitment to excellence in all our endeavors.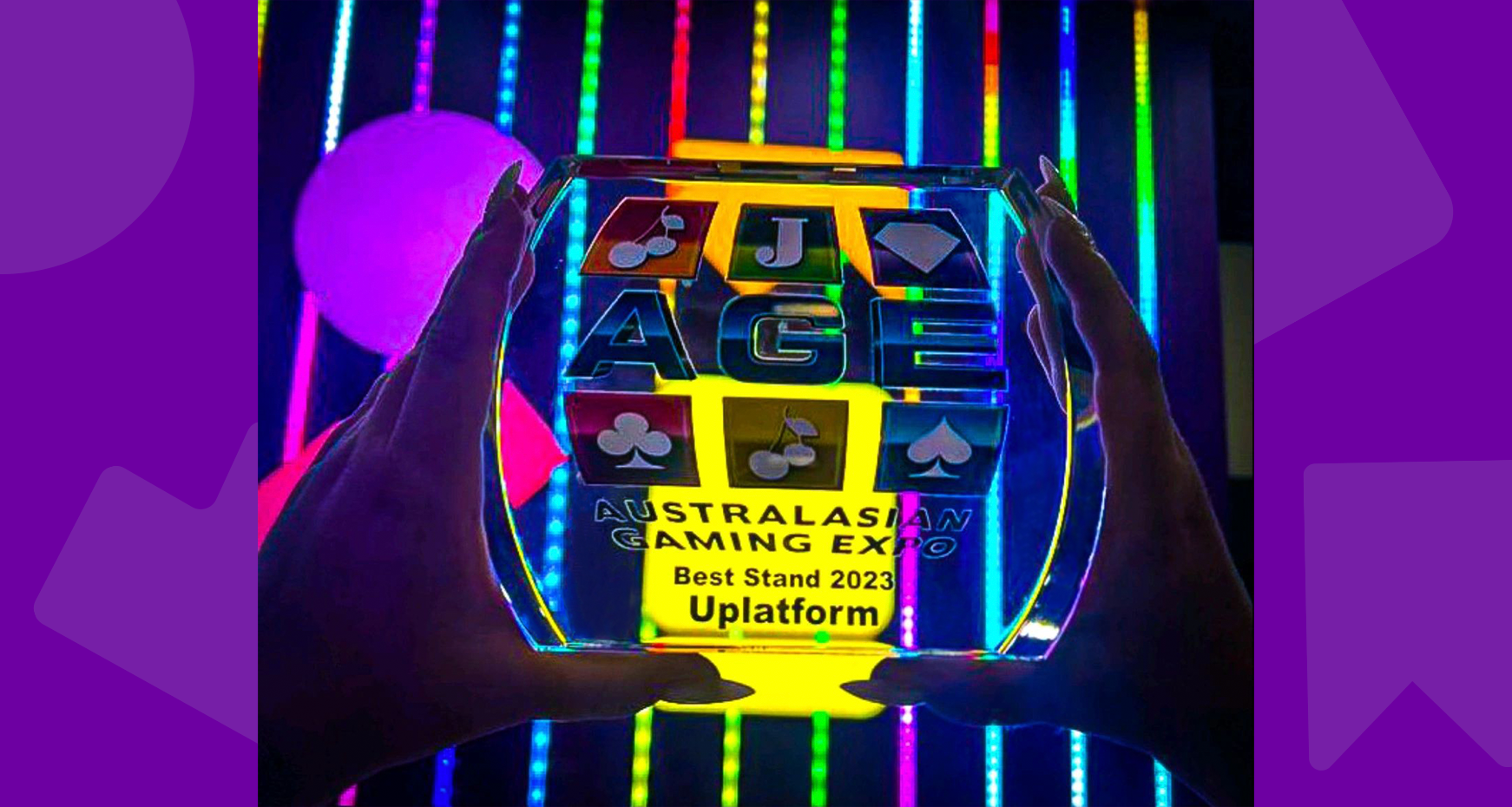 Follow us on LinkedIn to catch all the buzz and highlights of our adventures and stay updated on the latest industry insights.
Stay informed
Subscribe to newsletter